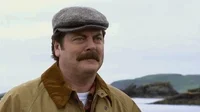 Well, it has been a couple of weeks since I finished up my internship with the City of Salisbury, and I can honestly say I still miss this amazing experience (we can pretend that I saved the last post until some time had passed, and not that I left you all hanging because I was enjoying the beach). If you ever get a chance to visit or work in Salisbury, NC, I highly recommend it (like 5 stars on Yelp to those of you who still use Yelp).
And to all those thinking about a career in local government, RUN! Haha, just kidding. Honestly, I would certainly suggest an internship where you can see multiple departments, especially if you aren't quite sure where you want to start your career like me. Although, I still refuse to admit to a favorite department in Salisbury, no matter how many times they ask – YOU WERE ALL MY FAVORITE!!!!
I sign off ready to finish my last year of the MPA program at UNC and start my hard core, nerdy, local government career. Hope I see some of y'all out there!!!